Howell Thomas Heflin Collection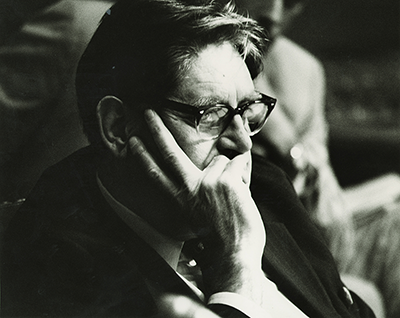 United States Senator Howell Thomas Heflin deposited his papers with the University of Alabama School of Law in December 1996. The collection comprises more than 1,100 cubic feet of documents, printed materials, photographs, and artifacts which are stored and maintained by the Bounds Law Library's John C. Payne Special Collections facility. Representing the Payne facility's largest single collection, the Heflin Collection documents Heflin's years as legal reformer, State Supreme Court Chief Justice, and United States senator, offering a rich resource for historical, political, and legal research.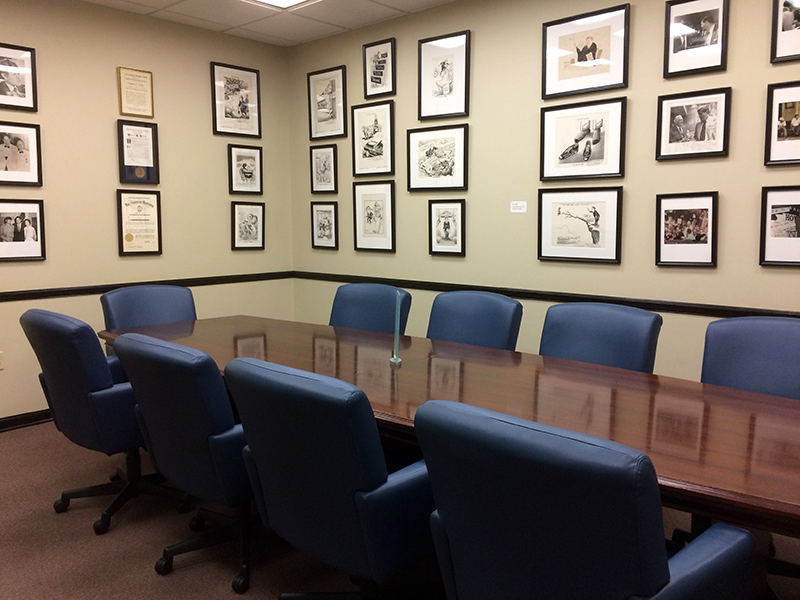 The Bounds Law Library's Heflin Conference Room is a conference and study room that was dedicated in honor of Senator Heflin. The room contains exhibits from Heflin's collection including photographs, certificates, plaques, and a unique selection of political cartoons from different periods of Heflin's career.
For more information on our Heflin Collection please access the Howell Thomas Heflin Collection pamphlet or Howell Thomas Heflin Collection finding aid.